Welcome to the Shred-iverse
SHRED IS HERE TO MAKE YOUR WEED EXPERIENCE THAT MUCH EASIER. IT ALL STARTED WITH THREE BIG AROMA PRE-MILLED BLENDS. SINCE THEN, THE SHRED-IVERSE HAS EXPANDED TO INCLUDE GUMMIES, VAPES, INFUSED PRE-ROLLS & EVEN HASH! #SHREDHEADS4EVER

Welcome to SHRED-iverse
SHRED is here to make your weed experience that much easier. It all started with three aromatic, strong and fresh pre-milled blends. The SHRED-iverse has since expanded to include gummies, vapes and now Kief!
MEET THE ENTIRE GANG | MEET THE ENTIRE GANG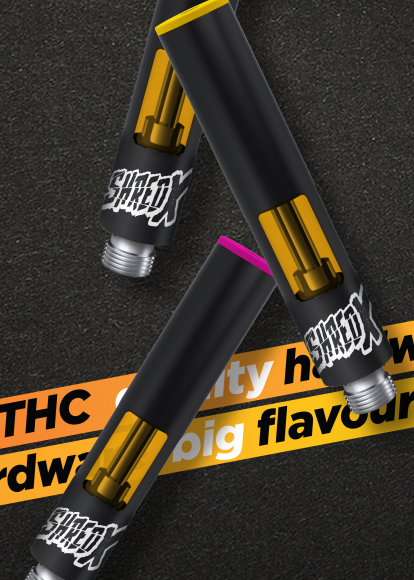 510 Vapes
IT'S HIGH TIME YOU MET OUR SHRED X VAPE LINE UP! HIGH THC. BIG FLAVOUR. QUALITY HARDWARE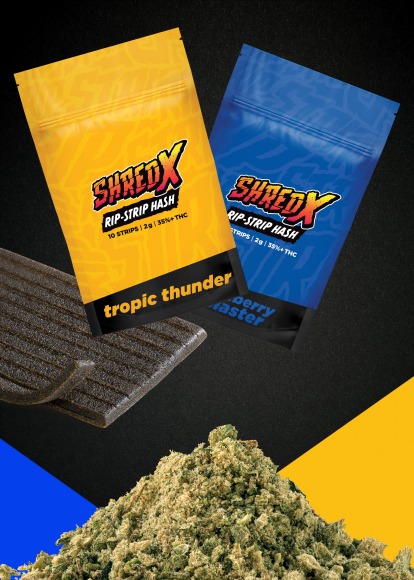 Extracts
EXTRACTS, BUT MAKE THEM SHRED! RIP-STRIP HASH, KIEF-INFUSED BLENDS AND MORE TO COME!