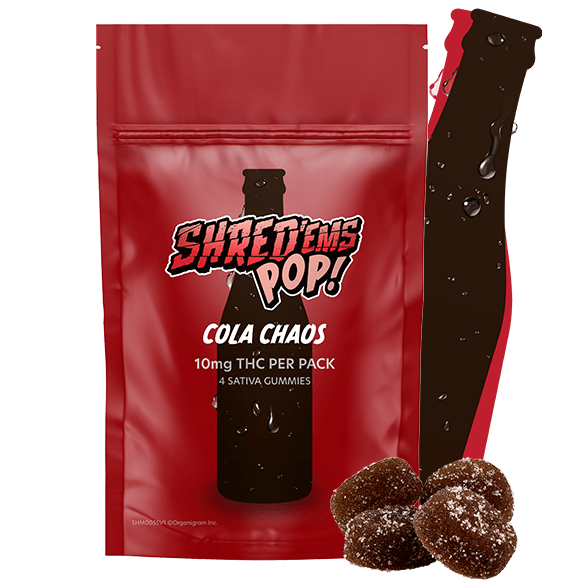 Cola Chaos SHRED'ems
With 2.5 mg of THC, these sugar-coated bites are bursting with a classic cola flavour that you'll know and love. The entire lineup of SHRED'ems gummies is vegan and made with all-natural flavours. Each pack contains 4 squishable gummies for a total of 10mg THC per pack.
Ingredients
Sugars (sugar, glucose syrup, glucose), Water, Pectin, Caramel, Sodium citrate, Citric acid, Natural flavour, Modified coconut oil, Cannabis extract, Carnauba wax, Alpha-tocopherol, Sunflower lecithin.