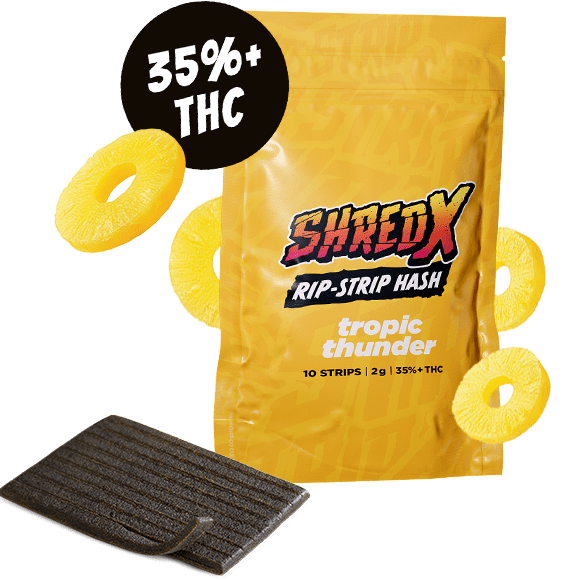 Extracts
Tropic Thunder Rip-Strip Hash
35-40% THC
0-1% CBD
SHRED has reinvented the hash wheel, with the introduction of Rip-Strip Hash! We take one of SHRED's signature aromatic blends, in this case, Tropic Thunder, (which is known for its citrus and tropical aromas) press flavourful botanical terpenes into the hash, shape that into a hash sheet and then cut it into 10 easy-to-rip slices, which can then easily be added to your joint, bowl or pipe for some added potency and flavour.
2 g total | 35-40% THC
Super easy

Big Flavour

Xtreme THC

Flavours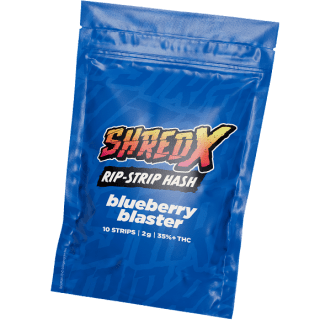 Blueberry Blaster Rip-Strip Hash
SHRED's Blueberry Blaster Rip-Strip Hash is 10 easy to rip strips.