PRE-ROLLS
Catch our Aromatic blends in a jar of joints, as well as BIG A** joints
and infused pre-rolls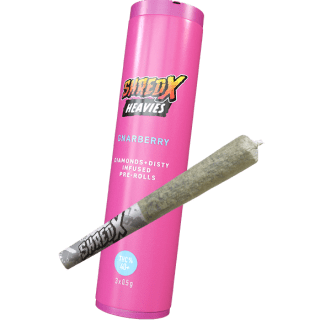 Gnarberry Heavies
Gnarberry, but gnarlier. The famous berry blend, rolled up thrice at half a gram each, and infused with disty & diamonds for 40%+ THC.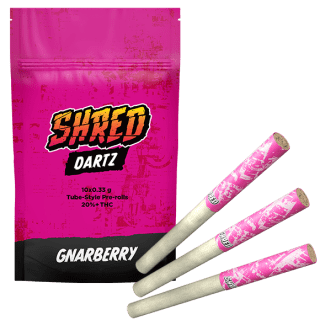 Gnarberry Dartz
10 pre-rolls that load our berry & fruity pre-milled blend into 0.4 g straight tube rolls.
10 x 0.4 g Hybrid pre-rolls.
20% + THC
0% CBD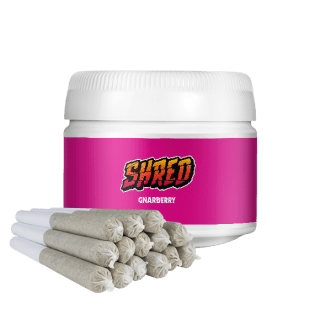 Gnarberry Jar of Joints
SHRED's famous milled flower with berry and fruity aromas, rolled up into 14 tightly packed joints.
Gnarberry
20% + THC
0% CBD